Time for Tottenham Hotspur to Start Looking for a New Left-back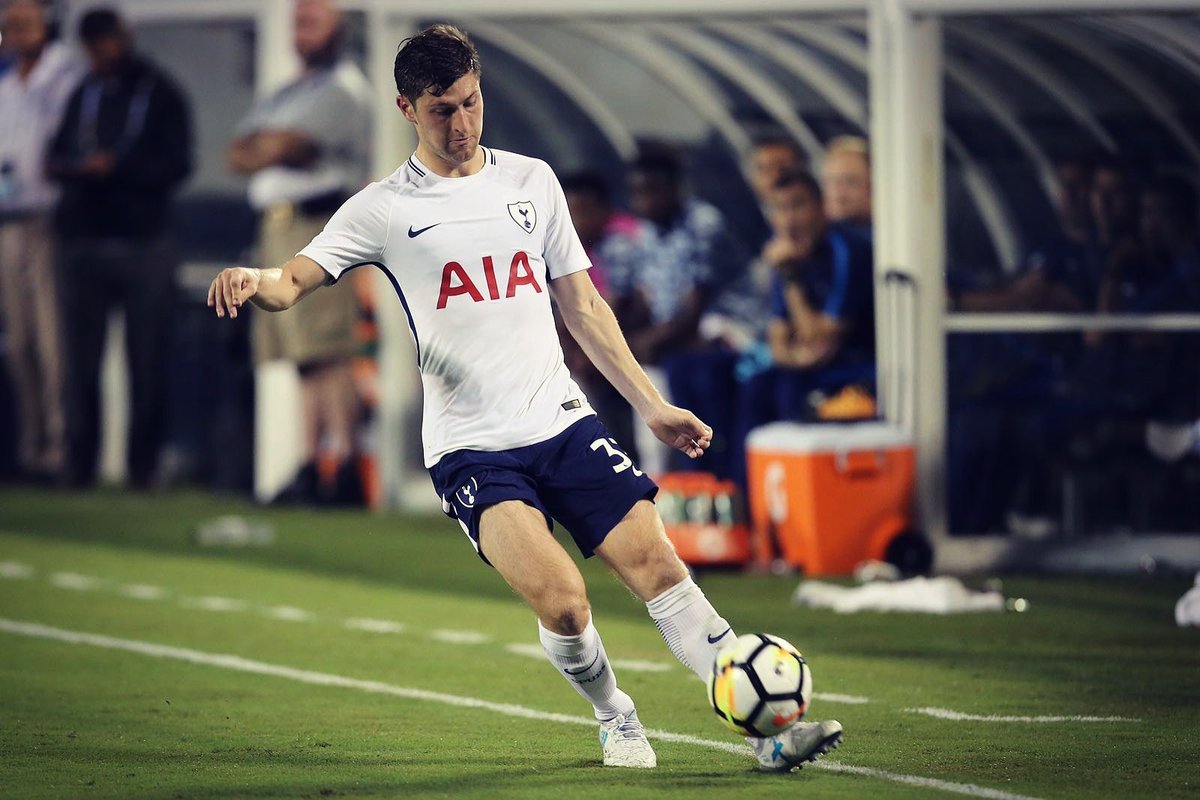 Source: Ben Davies's official Twitter page
Tottenham Hotspur defender Danny Rose created shockwaves among the fans last week when he gave an extensive interview to The Sun. In what was a refreshingly honest but critical interview, Rose claimed that Tottenham need to sign world-class players instead of signing footballers whose names have to be googled. The England international left-back also said that he will move back up north in the future, and suggested that he would be open to the idea of leaving the North London outfit if his salary demands are not met in the future.
Despite the interest of Chelsea and Manchester United, it is hard to see Rose leave Spurs in the summer transfer window. The 27-year-old is also injured at the moment, which further decimates his chances of an exit. Moreover, Tottenham have already sold right-back Kyle Walker to Manchester City this summer, and club chairman Daniel Levy and manager Mauricio Pochettino cannot afford to sell another top player to a direct Premier League rival. With Spurs only fourth favourites to win the Premier League title this season according to the latest football betting odds (9/10), if the North London outfit want to challenge for the title, then they simply have to retain his services for this season.
However, Rose's comments made it clear that he is not going to stick around Spurs for a long time. Unless Tottenham change their wage structure and pay their top players what the likes of Arsenal, Manchester United, Manchester City and Chelsea do, then the former Leeds United prospect will leave Spurs, perhaps next summer or in two years' time; and Tottenham should start preparing for his exit from now. Rose has improved over the past three years, but given that he is 27 now and is about to hit his peak, Spurs should be thinking of replacing him in the long run.
https://www.youtube.com/embed/KfPa9hPr148
Ben Davies is Rose's deputy at left-back at the moment. The 24-year-old defender has done well when he has to play in place of the England international and has earned 30 caps for the Wales national football team. Signed from Swansea City in the summer of 2014, Davies has improved under manager Mauricio Pochettino, and has experience of playing in major competitions such as the Champions League and the European Championship.
However, Davies is not at Rose's level yet. The Welshman could well develop into another Danny Rose, but Spurs need to start looking for a better left-back. Signing someone in his early 20s might be a good idea, but the North London outfit should be open to the idea of recruiting someone in his prime next summer who can make an instant impact in the team. Buying expensive players may not be Daniel Levy or Mauricio Pochettino's style, but if Spurs are going to complete with the other top teams in the league, then they need to start splashing the cash. If Spurs do not, then they could eternally remain the 'nearly club' and would not be able to challenge for the Premier League title on a consistent basis.