14th August 2017  - Onwards and upwards
Danny Rose's outburst has seemingly failed to derail Tottenham's start to the season as they produced a strong performance to beat Newcastle 2-0. Spurs never looked in trouble and it became a formality when Jonjo Shelvey foolishly got himself sent off. Dele Alli and Ben Davies duly obliged and Tottenham started the season with a vital three points as rivals also won. It will be a testing few weeks, however, as Spurs try to get to the end of the transfer window without any more grumblings from stars that feel underpaid compared to their counterparts at the likes of Man City and Chelsea. But if they can keep the team together and supplement it with some quality, then Tottenham have shown they can very much challenge for the 2017/18 title.
Only Chelsea finished above Spurs last season and they have started the new campaign in shambolic fashion, losing at home to Burnley and finishing the match with nine men. They will struggle to field much of a team against Spurs in next weekend's game in the wake of suspension, injury and a diminutive squad, and that will give Tottenham a great chance to land a huge psychological blow at the start of the campaign. But Man Utd and Man City looked extremely strong and composed as they got their seasons underway, illustrating how tough the competition will be this time around.
Spurs need fear nobody, however, after beginning the new season as they finished the last: keeping it tight at the back and punishing teams going forwards. Tottenham scored more goals than any other Premiership team last season and conceded fewer. Alli kept up his superb form and Harry Kane continued his dreadful run of never scoring in August, but he will likely end that soon as he still looked sharp. Son returned and Cristian Eriksen was superb, so Tottenham still have peerless firepower. In Hugo Lloris, Jan Vertonghen and Toby Alderweireld they have a magnificent defensive triumvirate that will stand strong against almost anyone. Full-backs play their part, but those three are dominant. The loss of Kyle Walker is not really that much of a blow when you consider how well Kyle Walker-Peters acquitted himself in that role and how good Kieran Trippier has become. On the left Davies was marvellous, showing that Tottenham can afford not to be too concerned with Rose's headspace just now. Spurs seemingly have an inexhaustible supply of energetic full-backs drilled in the Mauricio Pocchetino mindset, and they supplement a ludicrously strong core that also benefits from Eric Dier, Mousa Dembele and Victor Wanyama in the centre of the park.
But Tottenham clearly do need to make some signings. The old adage goes that if you stand still you get left behind and as the only Premiership club not to buy anyone this summer you could accuse Tottenham of standing still. Of course, that is misguided when you consider that players like Kane and Alli are young and constantly improving. But they will want to look around the dressing room and see some exciting new faces to gee them up for another crack at the title. Not the sort of players you have to Google, as Rose so mischievously put it.
It is obvious that Spurs have one of the best, if not the best, starting 11 in the Premiership, but they do not have one of the best squads. Their back-ups for Alderweirled, Vertonghen, Kane and Alli are not up to scratch, so investment needs to be made and competition for places needs to be increased. Signs are that Daniel Levy is just waiting until he can drive the price down, as he so loves to do, and that Spurs will splash some cash. That all makes Tottenham look a very good bet for the title right now, particularly in the wake of Chelsea's struggles. Before wagering review the odds at a sportsbook like Betdsi and find competitive prices. You can get Spurs at the 17/2 mark now and it is worth taking that sooner rather than later as the odds will only drop again if Spurs beat Chelsea next weekend.
Can Spurs succeed without making a single summer signing?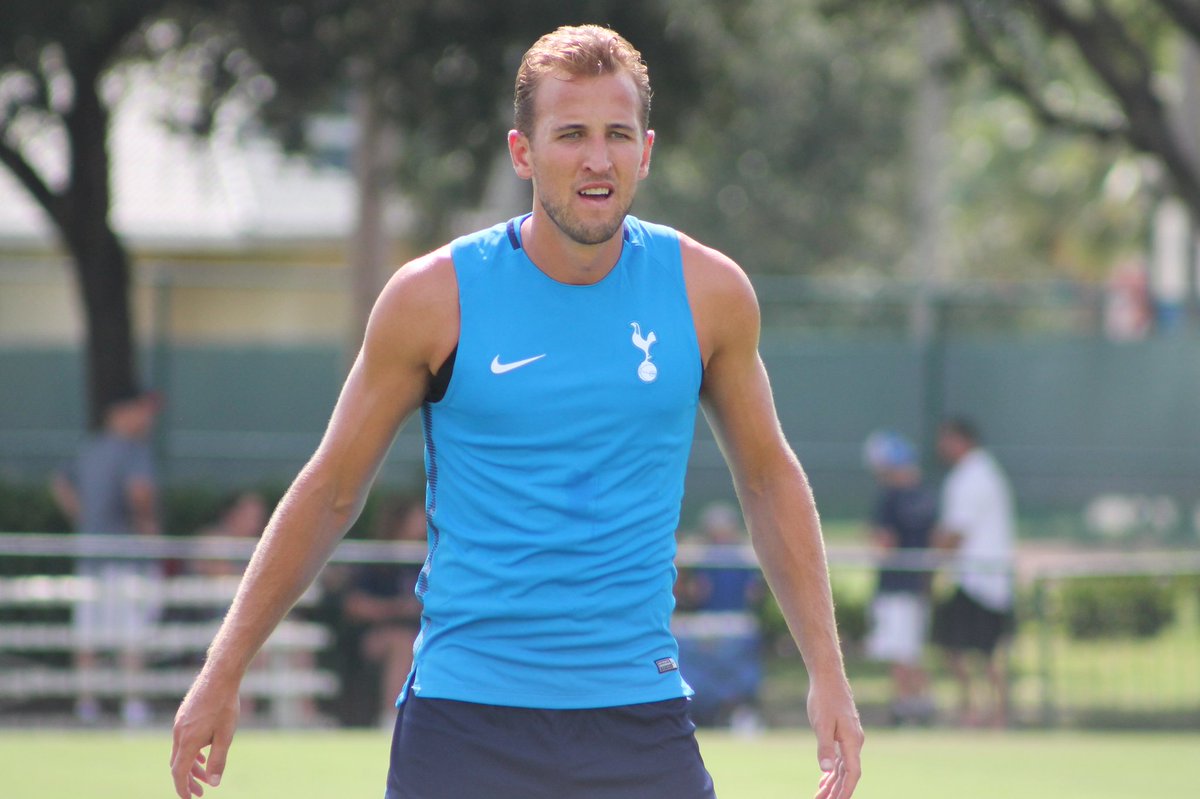 Source: Harry Kane via Twitter
Tottenham Hotspur enjoyed a hugely successful 2016-17 Premier League campaign. Not only did Tottenham finish second in the league table, but they also ended up above bitter North London rivals Arsenal, who did not even claim a Champions League spot. True, the way Spurs crashed out of the Champions League and the Europa League left a bad taste in the mouth, but overall it was a successful season.
Spurs fans will expect the team to do just as well in 2017-18, if not better. After all, they have seen a steady progress since Mauricio Pochettino became the manager in 2014. After finishing third and second in the Premier League for the past two seasons, they should be aiming to go all the way and lift the title in 2017-18. True, there will be stiff competition from the likes of Chelsea, Manchester United, Manchester City and Liverpool, but Tottenham under Pochettino have shown that they actually thrive when they have strong teams to contend with.
Tottenham, though, have been quite inactive in the summer transfer window, and that has caused some tension and worry among the fans. The North London club have also lost Kyle Walker to title rivals Manchester City and have yet to replace him. Kieran Trippier could step up, but the 26-year-old was the second-choice right-back at White Hart Lane for the past two seasons for a reason. With Manchester United, Manchester City, Chelsea and Liverpool all adding to their respective squads this summer, Spurs are in danger of getting left behind.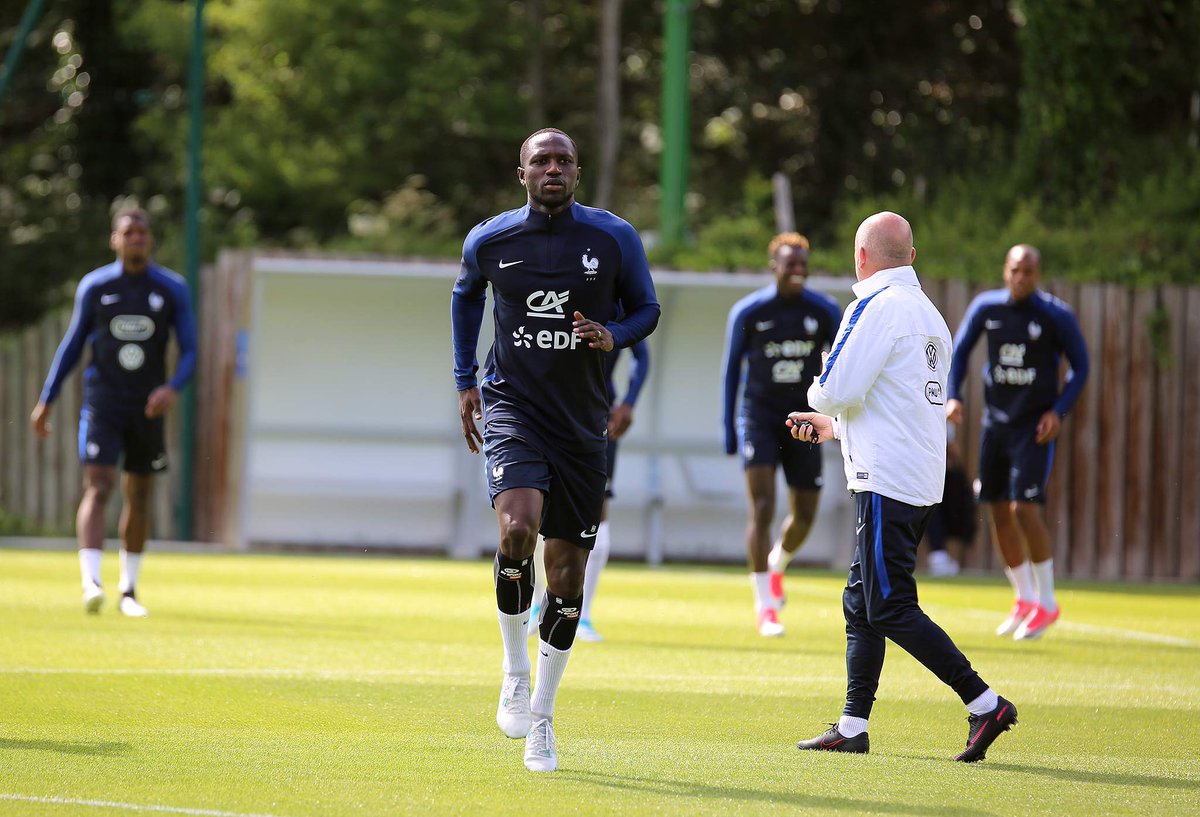 Source: Moussa Sissoko via Twitter
However, do Spurs need to sign players in order to be successful next season? Pochettino already has a well-settled starting lineup, and except the right-back position, it is hard to see where Tottenham can strengthen. Who is going to be a better striker than Harry Kane in the current team? Who can give Dele Alli and Christian Eriksen a run for their money in the midfield? Would Spurs get better central defenders than Jan Vertonghen and Toby Alderweireld? Given how good Tottenham were last season, your sports blog at bitcoin bookmaker Sportsbet would suggest you place a bet on them to finish in the top four of the Premier League yet again in 2017-18, even if they do not sign anyone between now and the end of the summer transfer window.
Tottenham, though, could do with signing a couple of players who are going to strengthen the substitutes' bench. Vincent Janssen endured a disappointing 2016-17 campaign and was able to score just two goals in 27 Premier League matches. Even when Kane was out injured for a spell, the Netherlands international striker failed to convince Pochettino that he deserves to start. While it would not be fair on the 23-year-old to be shipped out after just a season, it would not be wise of Tottenham to rely on the Dutchman to step up in case Kane suffers a long-term injury. Signing a striker who can be a suitable back-up to Kane is important.
Spurs could also do with selling Moussa Sissoko. Signed from Newcastle United in the summer of 2016 for £30 million, the France international midfielder was able to make only eight starts in the Premier League last season. If Tottenham could sell him and sign a younger midfielder in his place, such as Ross Barkley from Everton, then it would be business well done for the North London club.